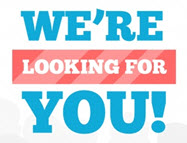 ---
Sorry! Registration is closed. Reason: registration deadline has passed.
---
Interns: Business Administration / Management
- Aniruddha Pimpalkhare
Fair Share is a team of 27 consisting 18 IT professionals and 9 Japanese language experts.
Why we need interns:
We work on many ideas at Fair Share. You can think of those mini start-ups. We are really good at spawning web portals and making those big. These portals earn revenue for us and also help us in our branding. We fail at many and succeed at some. Failing is part of the game. We especially try interns because they have fresh and unbiased ideas, they are not afraid of failing and really want to try.
Interns Skill Set & Responsibilities:
About to complete first year from Business Administration / Management.

Digital and social media marketing will be a big plus.

Eager to learn and work with various departments in the company.

Excellent verbal and written communication skills.

Internal drive to deliver. Must be self motivated.

At least two hours work per day.

Should not be afraid to pick up the phone and call a potential lead.

Update team and supervisor on daily progress.
What
Interns Will Get:
Rs. 2200/- per month provided they spend at least 44 hours per month (this will be renewed after every three months).

Experience working with a growing company from the convenience of home (no need to come to the office even for an interview).

Additional bonus for generating business for the company.

Certificate after every three months based on the performance in that period.

Holidays during the exam period. But since this work from home and flexible hours, we recommend students to balance study and this practical experience by letting go the WhatsApp and YouTube/Netflix time!
Date: 20-May-2021
---
---